Wedding Shoes Suitable for Indian Wedding Dresses
Wedding Shoes Suitable for an Indian Bride
Indian brides usually have their feet adorned with elaborate henna designs for their weddings (see picture on the left). No doubt you will be doing so too.
Nevertheless, you will still need to get complementary shoes suitable for your wedding outfit - wedding saree or wedding lehnga - for your studio photo shoots, the wedding reception and dance parties after your traditional Indian wedding ceremony (that is often performed on a stage with bride and bridegroom bare-footed).
Here are some ideas that will help you get started on your hunt for the perfect wedding shoe. Keep in mind that in addition to beauty of the shoe, you will need to test it for comfort as well. You will be wearing the shoes for extended periods of time, and it is essential that you find comfortable shoes. You do not want your feet to ache a few hours into your wedding day!
Black Wedding Shoes
Black is suitable because it is easily matched with a variety of colours. When in doubt, do go for black. Since most traditional Indian wedding dresses are in red tones, black colour as a wedding shoe is ideal and complementary.
Red Wedding Shoes
Indian Inspired Wedding Shoes
You can also go with Indian embroidered and beaded shoes, which are just exquisite. Lovely! However, most of them are low-heeled and they will not give you added height. That is the only drawback I see.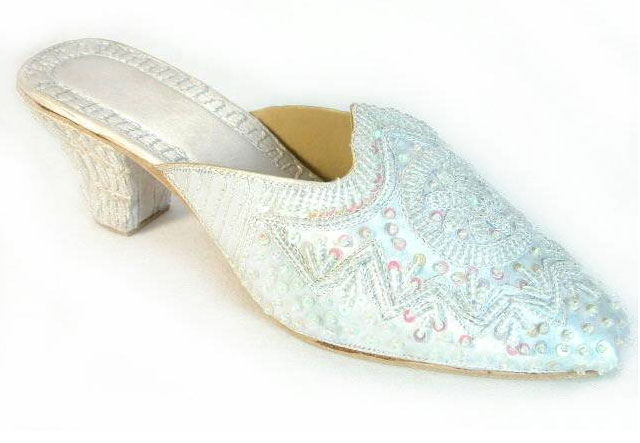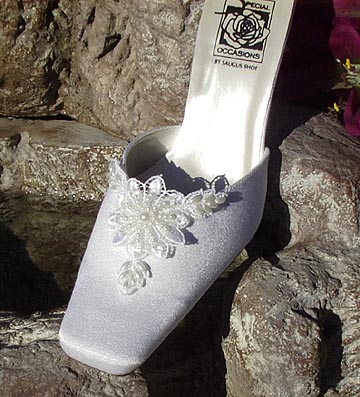 Labels: Indian Wedding Shoes, Wedding Shoes
Featured Offer from Nina at India Wedding Designs:
Sign-Up For 21 Wedding Tips
Includes the following Topics!

Something Every Bride-to-Be Needs to Know
How To Survive (and Enjoy) Your Wedding Day
The Real Secret to Choosing Colors for Your Wedding Dress
Adapt the Latest Bridal Dress Fashions To Your Figure Type
Bridal Hairstyle Looks That Would Suit You Best
How to Avoid Bridal Make-up Disasters
The Wedding Make-Up Tip for Indians that is Almost Too Easy
For Radiant Skin, These Facial Methods Work Like Crazy
The Biggest Mistake Brides Make (and How to Avoid It)
The Best Way I Know to Get a Honeymoon Trip, Even When Your Budget Doesn't Allow It.