A Lovely Idea - Weddings Galore
I was married last year, and had a grand time planning my wedding. And if I could, I would get married every year, but of course, to the same wonderful husband, but in a completely unique and fantastic way each time.
Because this is not realistically possible, I am compensating by creating this blog to feature some of my ideas, tips and advice on wedding planning, in the hopes that readers out there will benefit from it!
Please leave me your comments, or send me an email at indiaweddingsite [at] gmail.com, if you would like to receive valuable information on planning a grand Indian (South Asian) wedding with a modern Western flair - I love Indo-Western fashion and styles.
Click to read more about
Indo-Western wedding styles and colors
.
Here are some of the wedding ideas inspiration boards that I have compiled that are appealing.
Enjoy!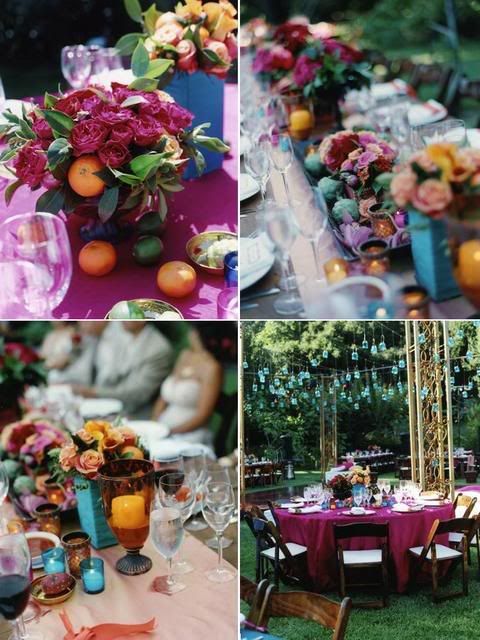 Prominent Red and Orange Colors
Play of Whites and Pink Colors
Play of White and Orange Colors
Play of Red and Gold Colors
Labels: Wedding Inspiration Boards
Featured Offer from Nina at India Wedding Designs:
Sign-Up For 21 Wedding Tips
Includes the following Topics!

Something Every Bride-to-Be Needs to Know
How To Survive (and Enjoy) Your Wedding Day
The Real Secret to Choosing Colors for Your Wedding Dress
Adapt the Latest Bridal Dress Fashions To Your Figure Type
Bridal Hairstyle Looks That Would Suit You Best
How to Avoid Bridal Make-up Disasters
The Wedding Make-Up Tip for Indians that is Almost Too Easy
For Radiant Skin, These Facial Methods Work Like Crazy
The Biggest Mistake Brides Make (and How to Avoid It)
The Best Way I Know to Get a Honeymoon Trip, Even When Your Budget Doesn't Allow It.